AASMAN BRAND COMMUNICATIONS
aasman's multi-disciplined team works collaboratively with clients to deliver brand, marketing, and communications materials, from strategy to planning through implementation across media platforms that resonate.
Haines: Where Art is an Adventure, and Adventure is an Art. Haines is known as the "Arts Capital of Alaska" for good reason: a recent report compiled by Southeast Conference showed more than 80 artists live here and earn some degree of income from their work.
Alaska Fjordlines is a fast ferry service on which you can experience the best of the Inside Passage in just one day! Unforgettable sightseeing cruises between Haines, Skagway, and Juneau. Juneau roundtrip cruises include whale watching. One-way and overnight trips are also available.
Explore Haines with your personal and local guide. Visit where the locals go, Two-hour and four-hour tours.
Alaska Marine Lines is a full-service marine transportation company providing barge service to and from Alaska.  Barge service to Haines is weekly.  Larger communities in Southeast Alaska receive twice-weekly service.
ALASKA MINERS ASSOCIATION
ALASKA MOUNTAIN GUIDES / ALASKA MOUNTAIN GUIDES ADVENTURES
Alaska Mountain Guides and Climbing School is a premier outdoor adventure guide service and climbing school with guided trips in Alaska.  Programs include climbing, trekking, skiing, and sea kayaking adventures that visit some of Alaska's and the Yukon's most unique and intriguing locations.
Alaska Nature Tours invites you to Haines, Alaska for a chance to experience a true Alaska town where wildlife abounds. We offer fully narrated nature tours, guided hikes, and bear viewing expeditions.
​
Let our award-winning guides take you to the best spots to view and photograph wildlife in their natural habitat. From the beaches to the forest, from berries to brown bears, we'll make Haines the highlight of your Alaska trip. Let us show you the seasonal wonders of the "Valley of the Eagles!"
Our Spring/Summer trips include wildlife viewing and guided hikes for independent travelers and cruise ship passengers. Our Fall/Winter trips focus on eagle viewing in the Alaska Chilkat Bald Eagle Preserve, guiding photographers, skiers, and outfitting visitors at the Alaska Backcountry Outfitter Store.
ALASKA POWER AND TELEPHONE
Alaska Seaplanes operates from a hub in Juneau and serves the markets of Haines, Skagway, Gustavus, Hoonah, Kake, Sitka, Angoon, Tenakee Springs, Pelican, Elfin Cove, and Excursion Inlet.  Alaska Seaplanes carries passengers, freight, US mail, and UPS shipments and also offers charter flights.
ALASKA WILD BEAR PHOTOGRAPHY
Fine art wildlife and nature photography.  Also portraits, weddings, and special events in the Haines area.
AMERICAN BALD EAGLE FOUNDATION
AMERICAN LEGION POST #12
​
The Aspen Suites Hotel is Haines' newest hotel with 50 suites located in the heart of downtown. Complimentary WIFI, parking, exercise room, and lobby coffee is included. It's the perfect location to begin your Alaskan adventure or as a long term rental. Other locations of Aspen Hotels in Alaska include Juneau, Sitka, Anchorage, Kenai, Soldotna, and Homer.
BAMBOO ROOM RESTAURANT, INC.
CHILKAT RESTAURANT AND BAKERY
CHILKAT VALLEY COMMUNITY FOUNDATION
CLEAR WATER PLUMBING & HEATING LLC
COLDWELL BANKER RACE REALTY -- HAINES
COMMUNITY WASTE SOLUTIONS
CRUISE LINE AGENCIES OF ALASKA
CRUISE LINES INTERNATIONAL ASSOCIATION, INC.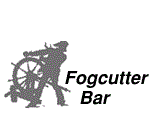 FIRST NATIONAL BANK ALASKA
FRIENDS OF NRA - HAINES, ALASKA
HAINES ANIMAL RESCUE KENNEL
HAINES CABLE TV / RADIO SHACK
HAINES BOROUGH SCHOOL DISTRICT
HAINES FRIENDS OF RECYCLING
HAINES HOME BUILDING SUPPLY
HAINES TIRE & AUTOMOTIVE, LLC
JILKAAT KWAAN HERITAGE CENTER
KLONDIKE CHIROPRACTIC LLC
LUCKY DOG PROPERTIES, LLC
LUTAK LUMBER AND SUPPLY, INC.
LYNN CANAL BROADCASTING, INC. (KHNS)
LYNN VIEW LODGE, CABINS, & RENTAL CARS
MIKE'S BIKES & BOARDS
MOUNTAIN MARKET / RIPINSKY ROASTERS
PROFESSIONAL PROPERTY MANAGEMENT, LLC
ROYAL CARIBBEAN CRUISES LTD.
SARAH J'S COFFEE & EATERY
SHELDON MUSEUM & CULTURAL CENTER
SOUTHEAST ALASKA BACKCOUNTRY ADVENTURES
SOUTHEAST ALASKA STATE FAIR
VALLEY OF THE EAGLES GOLF LINKS