The Haines Chamber's
2022 Membership
BAMBOO ROOM & PIONEER BAR
ALASKA MOUNTAIN GUIDES / ALASKA MOUNTAIN GUIDES ADVENTURES
Alaska Mountain Guides and Climbing School is a premier outdoor adventure guide service and climbing school with guided trips in Alaska.  Programs include climbing, trekking, skiing, and sea kayaking adventures that visit some of Alaska's and the Yukon's most unique and intriguing locations.
ALASKA NATURE TOUR/BACKCOUNTRY OUTFITTERS
Alaska Nature Tours invites you to Haines, Alaska for a chance to experience a true Alaska town where wildlife abounds. We offer fully narrated nature tours, guided hikes, and bear viewing expeditions.
​
Let our award-winning guides take you to the best spots to view and photograph wildlife in their natural habitat. From the beaches to the forest, from berries to brown bears, we'll make Haines the highlight of your Alaska trip. Let us show you the seasonal wonders of the "Valley of the Eagles!"
Our Spring/Summer trips include wildlife viewing and guided hikes for independent travelers and cruise ship passengers. Our Fall/Winter trips focus on eagle viewing in the Alaska Chilkat Bald Eagle Preserve, guiding photographers, skiers, and outfitting visitors at the Alaska Backcountry Outfitter Store.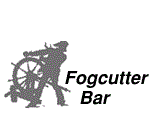 HAINES BOROUGH SCHOOL DISTRICT
HAINES TIRE &
AUTOMOTIVE, LLC
The Lighthouse

Restaurant
Alaska Seaplanes operates from a hub in Juneau and serves the markets of Haines, Skagway, Gustavus, Hoonah, Kake, Sitka, Angoon, Tenakee Springs, Pelican, Elfin Cove, and Excursion Inlet.  Alaska Seaplanes carries passengers, freight, US mail, and UPS shipments and also offers charter flights.
ALASKA WILD BEAR PHOTOGRAPHY
Fine art wildlife and nature photography.  Also portraits, weddings, and special events in the Haines area.
Professional Property Management, LLC
Pardee Marine Surveys Inc.
Sea Wolf &
Whale Rider Galleries